The future of cancer therapies worldwide has a growing footprint in Hometown, USA thanks to the completion of a $65 million, 70,000-square-foot facility expansion in Verona, Wisconsin.
On Wednesday, June 22, MilliporeSigma – the U.S. and Canada life science business arm of German-based Merck Group – hosted a ribbon cutting and tour at the addition to its Verona facility, which will help it meet increasing demand for cancer therapies.
MilliporeSigma's new 70,000-square-foot facility at 1101 Kettle Moraine Trail will double its output capacity.
Among the attendees at the ribbon cutting event were Secretary and CEO of the Wisconsin Economic Development Corporation Missy Hughes and Verona Mayor Luke Diaz.
"We've been waiting for this moment for quite some time," Matthias Bucerius, who is MilliporeSigma's Head of Synthesis and Antibody-Drug Conjugate Contract Development and Manufacturing Organization, said at the event. "Targeted therapies are changing the landscape of cancer treatments. The high-potent active pharmaceutical ingredients to be made here are a critical component. They have a high effectiveness of killing cancer at low doses, which significantly reduces side effects."
The science and technology company produces what are referred to as high-potent active pharmaceutical ingredients (HPAPI), which it says are a "critical element of target cancer therapies due to their extremely effective cell-killing abilities at low doses with less side effects."
"There is an increasing demand for HPAPIs due to their effectiveness against cancer at lower doses and the trend towards more targeted therapeutics," a MilliporeSigma news release states. "This facility expansion doubles MilliporeSigma's HPAPI production capacity."
The Verona site was first built in 2010, complementing the Madison production site by offering larger volume manufacturing capabilities. An additional expansion was completed at the Verona site in 2014 to include additional warehouse and laboratory space.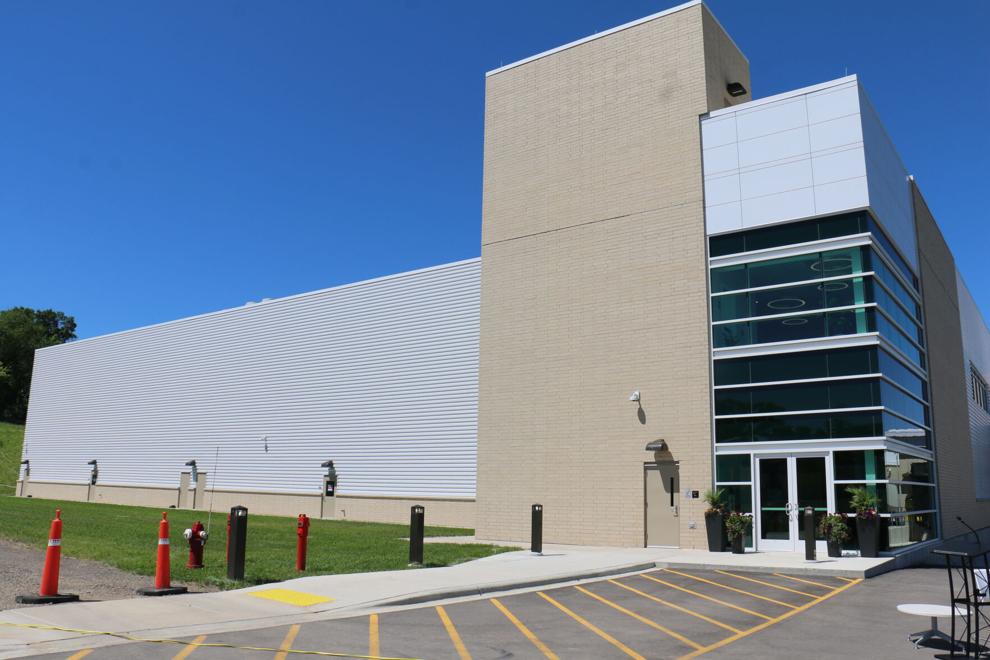 The company has been keeping on top of ever-changing regulatory expectations over its 30-year history. Of its 13 approved products, nine were approved in just the last five years.
"MilliporeSigma has been developing multi-step, complex, and highly potent components for more than 30 years and continues to be an industry leader in their development and manufacture," a news release states. "Its Madison site was the second facility in the world to be SafeBridge-certified and the company continues to meet these rigorous safety and containment requirements to this day. In fact, this expansion positions MilliporeSigma as the largest single-digit nanogram occupational exposure limit contract development and manufacturing organization (CDMO) in the world."
The expansion brings six new "kilo labs" to the facility.
Kilo labs, also referred to as "pilot scale manufacturing," are able to produce an active pharmaceutical ingredient in kilograms. Kilo labs help detect the presence of impurities and toxicological properties that are not possible in a typical larger-scale laboratory. Kilo labs are used for low-volume production of active pharmaceutical ingredients.
Kilo labs are a critical tool to help provide the company the flexibility to produce an array of pharmaceutical products while still meeting environmental, health, and safety standards and ensuring product quality.
"With the addition of the six new kilo labs in this expansion, we are poised to use this capacity to serve the growing demands of existing clients, cultivate new HPAPI client programs, and support our DOLCORE platform which increases antibody-drug conjugation speed-to-market by up to a year," public relations coordinator Cindy Tanenbaum said.
The payloads commonly used for antibody-drug conjugation are highly-complex molecules that take many steps to synthesize, but based on MilliporeSigma's calculations, its new trademarked DOLCORE platform significantly reduces the development and manufacturing time required, a news release states.
The company states that its latest expansion is set to bring 50 new jobs to the region.
MilliporeSigma has been in the Dane County area for about 30 years and currently employs 1,700 people across the State of Wisconsin, with 350 of those employees located in Dane County, which will increase to 400 by the end of the year, Tanenbaum told the Press.
The Press asked if, for the 50 new jobs set to be created, any initiative is in place to ensure a certain number of those new hires will come from Verona or from Dane County.
"We are committed to making positive contributions in the Verona community and like to hire locally whenever possible," Tanenbaum said. "We've conducted a number of activities to help recruit local talent, including job fairs, community sponsorships and local advertising."
The company says employee safety is a top priority.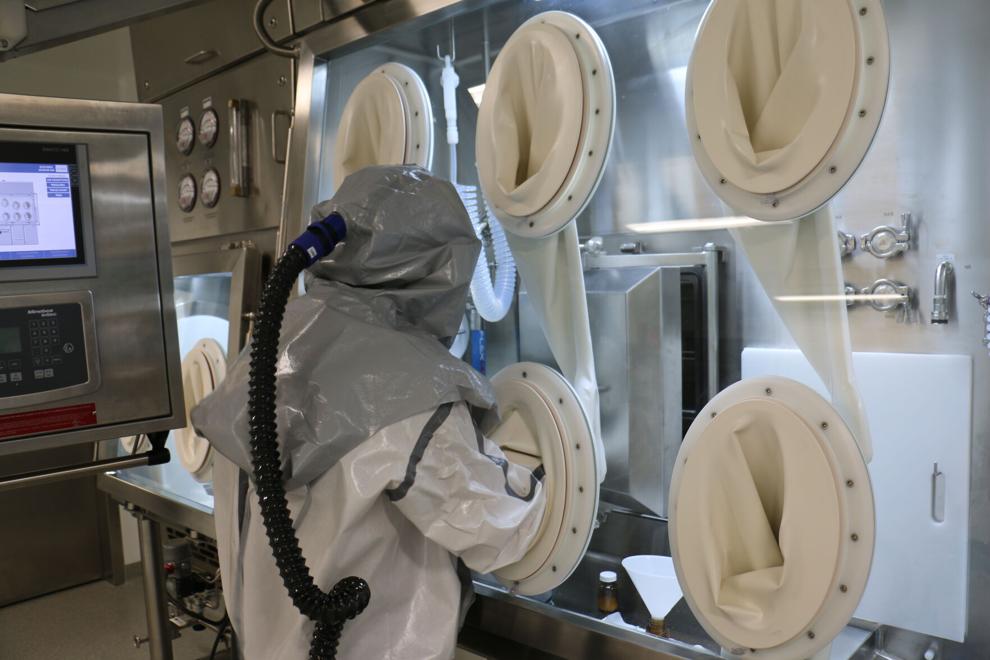 "As cancer treatments advance, we can ensure not only quality, but make sure the environment we produce them in is safe," Verona's Site Head of Operations Joe Bergin said last week. "We are the second company in the world to get SafeBridge-certified nationally."
The accredited SafeBridge certification program helps life science companies meet industrial hygiene monitoring requirements and an assessment of a company's ability to safely handle and manufacture potent compounds to industry standards.
"This milestone is very meaningful for this community," Bergin said. "We have a specialized team here. We've been developing this critical product for 13 years. We have specialist knowledge."